Full-size photo cut-out installation. Magritte's Golconda.
Coeur Defense, La Defense, Paris. Concept art.
Kleid Projekt. Part 1. The Shred.
Art happening. In collab. Thomas Wuthrich.
Art happening and video. Project: MIM.
Pont du Gard, France.
MEtv : Who Are You In Your Dreams?
Art happenings and video. MEtv channel.
The MEtv channel was devised to illustrate the creation of a new strand of US television and give an overview by means of short clips. MEtv focuses on participation at all levels of society and promotes free expression. The project and its happenings took place in the building of Cooper Union in NYC.
MEtv : In The Same Frame, Everybody Different.
Art installation. The Future is Flower.
Ecole Nationale Supérieure des Arts Décoratifs, Paris.
Kleid Projekt. Part 2. Superpositions.
Art happening. Video projection.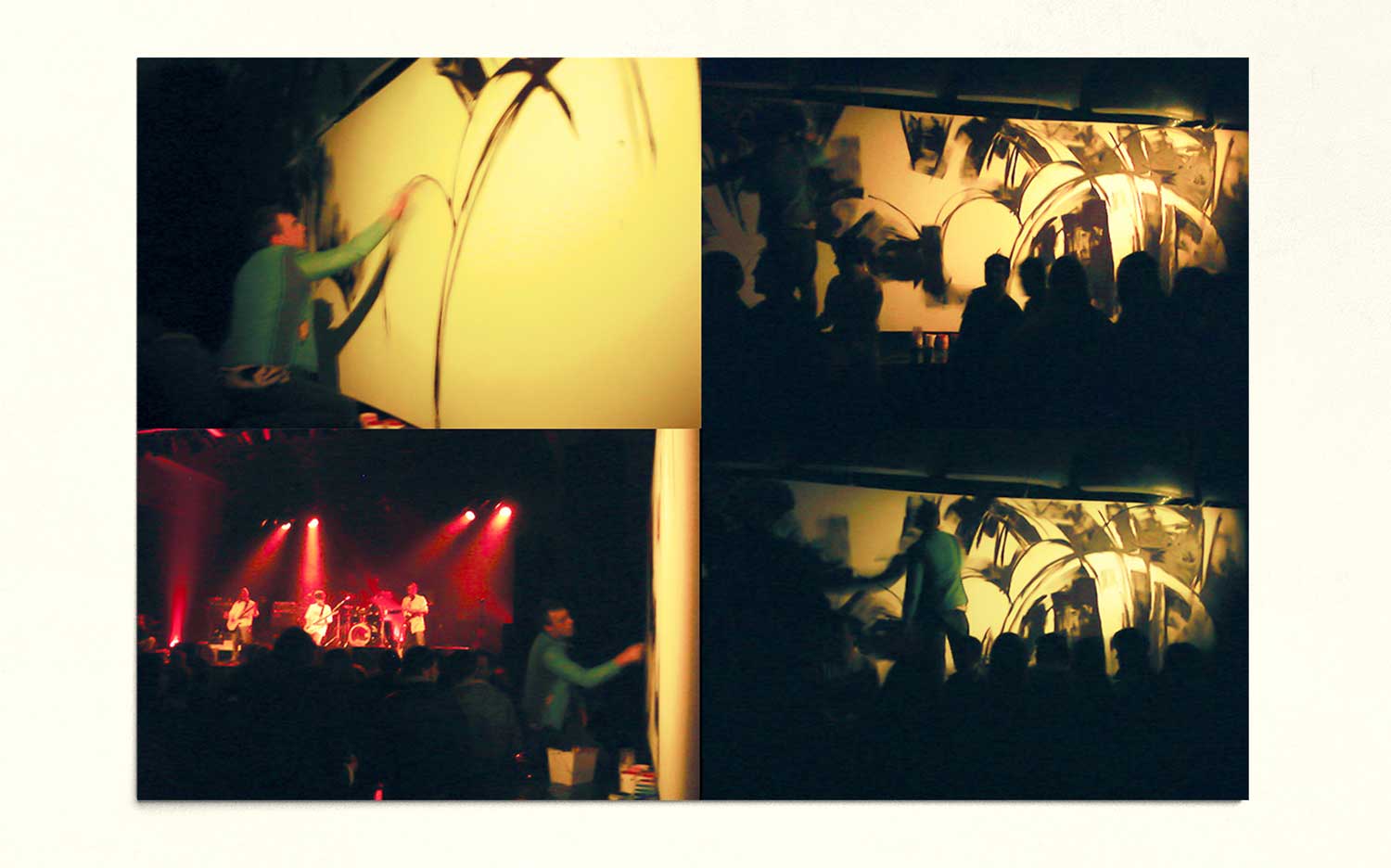 Painting and performance art. Les Barons du Delire.
Zenith, Nantes, France.